I help busy, on-the-go professional women restore their gut health, so they can live their lives to the fullest.
Download one of my freebies and take the first step
on your gut healing journey!
The Guide to Making the Right Smoothies and Juices and Recipes
eBook
Smoothies and juices can be an amazing tool to regain your health and nourish your body. Under the one condition though – it shouldn't be a random combination of ingredients.
In my Guide to Making the Right Smoothies and Juices that Actually Work, I'll share with you recipes and explain the rules of combining ingredients so you'll be able to get creative yourself!
5 Days Guide to Kick out
Your Caffeine Habit
eBook
Many people can't imagine a day without a cup of coffee, yet it's not good for most of us. Nervousness, sugar cravings, heartburn and dry skin are just a few negative effects it has on the body.
Join me in 5 Days No Coffee Challenge! In my eBook I'll share with you my favorite alternatives, which will give you the taste of coffee without the side effects.
There are 5 warning signs that could help you find out the root cause of some of your chronic stomach aches. In this guide you'll discover why you have not been able to get answers from conventional practitioners, why some of the traditional approaches of pills and supplements don't work and get clear actions that you can take to start your path to healing
Start on the path to a healthier, confident you,
even if it feels that you are starting from scratch again.
Do not give up on yourself.
I'm Stef, Your Holistic practitioner, digestive expert, and Your Number 1 Fan!
Hey lady!
I'm Stef, a Functional Nutrition and Lifestyle Practitioner, Holistic Health Coach and a Culinary Nutrition Expert Instructor. I am passionate about working with motivated and busy women that live their lives on-the-go, ready to take control of their gut health, and ready to feel lighter, confident and happy in their own skins!
I am on a mission to empower you to understand the roots of your discomforts, to take control of your gut health and to connect with your own uniqueness so that you can make simple, real, sustainable lifestyle changes to healthier happier you.
My food philosophy is to cook fresh, organic or local, plant based, gluten free, mostly dairy free meals that include fiber, fat, protein and an explosion of flavors and colors a bite at a time, little by little.
SERVICES FOR ALL AGE WOMEN
I provide group and one-on-one programs
It's time for 5 Days Group Summer Cleanse! Slim down and Reinvigorate Your Digestive Health in 5 days! 
Achieve a natural state of radiance, energy, and balance this summer, cleaning your body, mind, and soul with the most delicious recipes!
Personalized
8 Weeks
Program
Personalized and individually tailored 8 weeks program for anyone who needs special motivation and support throughout the healing journey.
Learn to cook recipes designed to tackle different conditions or cleansing different organs and systems to help your body reach its ultimate functioning.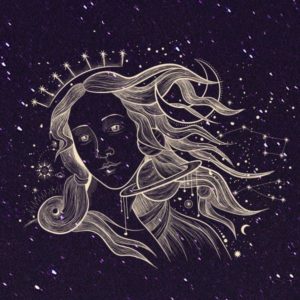 Heroine's
Journey
Retreat
Heroine's Journey themed Women Retreat is an opportunity to pause, reevaluate and get back to your True Feminine Self, into the Path of Wholeness.
Personalized
8 Weeks
Program
Personalized and individually tailored 8 weeks program for anyone who needs special motivation and support throughout the healing journey.
Learn to cook recipes designed to tackle different conditions or cleansing different organs and systems to help your body reach its ultimate functioning.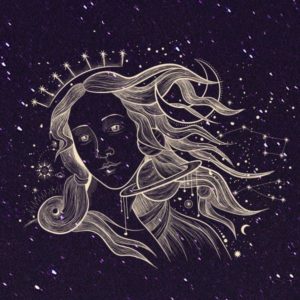 Heroine's
Journey
Retreat
Heroine's Journey themed Women Retreat is an opportunity to pause, reevaluate and get back to your True Feminine Self, into the Path of Wholeness.
I am on a mission to help you understand your body and why it might be feeling this way.
"I would tell anyone to go for it and try this program! In fact, I even got my mom on it and encouraged some of my own friends as well! There really is nothing you can lose only better eating habits and gained knowledge you didn't have before. Stef truly will be your #1 fan and walk beside you supporting you every step of the way."
"Before I worked with Stef, I was having issues with acid reflux and chronic bronchitis and the best results I received from working with her was the knowledge she gave in her weekly videos. She was very enlightening as well as encouraging. Having a personal and caring coach like Stef made all the difference in the world for me 😉"
"After clearing my gut, I had my normal bowel movements. I feel normal now. It's still going to be a journey but this program did make it a lot easier to heal my gut through simple food and whole foods. It's just a lifestyle change and I'm really grateful!"
"After the program, I love my body weight! Also, the internal results were that the anxiety has lowered and I don't suffer from gasses anymore. My daily routine exercises and food is something that works very well for me and I have managed to adopt. What makes it different is that the support of Stef is at your fingertips for when the frustration hits – writing the foods helps you acknowledge what you're feeding your temple, weighting yourself every Saturday so you slowly see your progress. So, I could tell ladies who are on the fence of working with Stef, Do it!!!"
"Little by Little has helped me understand many things in these two months about well-being. First, what is truly good for my unique body type (and I mean really good!). Second, the food that is good for me can also be delicious (trust me, it can!) From the beginning I noticed a big difference in my body: no more bloated stomach, shinier and stronger hair, and a nicer figure."
"My experience with Stef so far it's been amazingly horrible. Yes, you read correctly. She challenges me every day, and because I can't tell her the BS I tell myself, I have to confront my truths. So yes, it's been horrible to face my fears head on but at the same time it's an intense learning experience that's making me feel better about myself."
"I've been quite conscious about my eating habits for a while. However, as much as I tried on my own to stick to healthy eating and working out, I needed some structure and motivation so I could manage my biggest struggles; processed carbs (pizza), tortillas, bread… With Stef and Little by Little I've found what I was missing. I've incorporated to my daily routine things I hadn't even think about."
"Working with Stef, I got a lot of energy even after being so tired from work. It feels so good! Stef gave me all the support. It is hard. Sometimes I missed it, sometimes I have cravings. But when you start to realize how you feel when you don't need it and you compare when you need it, it's just…you feel so good and you don't want to go back. I really follow the program and really the big thing for me was to realize what was the good food to eat and not, and I would feel the difference right away."
"Before working with Stef I was experiencing bloating, sugar cravings, and low energy. Through her program I learned these problems were caused mainly by gluten and dairy sensitivities. The best result I received from this program was to get an understanding of what foods hurt my digestive system and how. Stef also taught me how to establish a wellness routine and learn to use breathing exercises for overall health, stress reduction and inner tranquility."
"This program changed my lifestyle completely! I learned what is good for my gut and for my body, in different ways: we worked with my body and my mind. I discovered that I can feel awesome, energetic and I don't need to worry about what to eat each time I sit on a table. I started running again and I now love my workouts! I understood how to trick my mind and to not let it sabotage me. I found the willpower and perseverance to accomplish my objectives!!"
"The best result from this experience was that it opened my eyes to a whole new world in understanding my body and how to take care of it (emotionally and physically)! Also, I have a 4-month-old baby and I am still breastfeeding so Stef was flexible and made accommodations to my personal situation and I could say that I know that my baby has benefited a lot from this experience since I understood how to eat in a healthier way."
"More than giving me knowledge about my body type and metabolism, Stef tailored my meal plan and exercise routine. She gave me access to informative videos about gluten, dairy, sugar, digestive system and important herbs and supplements. She helped me understand my anxiety and cravings and take control of my mind and mood swings. I lost 20 lbs already and my weight keeps going down, little by little. I feel lighter, happier and more confident. I make conscious decisions now when it comes to eating and I don't have bloating and gas problems anymore."
"After working with Estefania, my acne has improved a lot and I have lost a lot of weight. My mind and body are in perfect balance. Each day, I automatically and successfully get healthier and healthier. What made it different was her motivation and constant presence in my journey."
"After working with Stef, I'm way much more knowledgeable and conscious about the food and how to combine them. I know what are some combinations that make my stomach bloat and not well. I learned how to breath and appreciate the discipline when really wanting to be healthy. I thought it would be harder not having coffee and alcohol AT ALL and it wasn't that difficult after all the work and effort you put into the program."
"In this time I have learned to be aware of what I put in my mouth. I have understood how each food I eat works and what effect it has on me, but also I have learned to know how to choose the best for my body. I have agreed that eating healthier is a way of telling your body how much you love it. And that makes me extremely happy with myself because it's "the icing that my cake" lacked."
"During the program I learnt that I need to put an effort to find an equilibrium between my body and my mind so that everything else gets better. In addition, Stef's unconditional support helped me give the first step in this process of positive change. What made this program different is that it helped me realized that I was "nourishing" my body in the wrong way and I also learnt that a lot of the things that I did not like, were not in line with my body."
"What makes this cleanse different is the whole idea of getting rid of stuff that doesn't serve you! I love that! The theme for my life is KEEP IT SIMPLE!! This is an idea that I wholeheartedly agree with! Get rid of stuff that weighs you down in every aspect of your life!! Also I loved the What'sApp connection with everyone going through the cleanse. The community feeling really made it fun and helping each other felt rewarding."
"The best result that I have experienced from the fall cleanse is learning more about healthy eating habits. The whatsapp group was a great motivational tool and what makes a difference."
"I felt a little tiredness before but after joining the Fall Cleanse, I had a flat stomach and felt more energized. The group chat was very supportive as well and I would say that the cleanse is worth the investment!"
"This cleanse goes beyond food. It encompasses a full lifestyle transformation in a very guided and warm way. Also the community built around the cleanse was a great accountability check and inspiration."
"My intention in joining the cleanse is to being better with my evening meals…which is usually where I feel I don't have much control. And the best experience I had on this cleanse is learning to eat until I'm satisfied – not full! The "Fall" inspired recipes really makes this program different. I usually eat the most days and this helped me try new things. Also the WhatsApp chat was good. So I would say that joining this cleanse is it's totally worth it!"
"I joined the Fall Cleanse with the intention to start cooking again, which I totally did, but the best result I got from the cleanse, more than the food itself, was the soul nourishment, especially during the mornings. It's a practice that I want to continue doing. The whatsapp group was great, it allowed me to remain inspired and committed. The Q&A sessions were super helpful! The morning and evening routines were fantastic. It was also great that I could adjust the cleanse to my specific individual needs and that there was no shame or guilt about not following the protocol perfectly."
"My intention in joining this cleanse is to have more control over what I eat, see the difference between eating animal protein and plant protein, how will my body react, etc. And honestly, losing some weight as well…and this cleanse really made a difference! It's not as hard as you might think and Stef's coaching plus the support of the group make it even easier! I even love the asparagus and mushroom!!! sooo yummy!!!"
Let's meet on a free consultation!
Confused what is the right program for you? During 30 mins free consultation we will come up with the solution that is perfect for your needs and preferences!
Let's stay in touch! Sign up to my newsletter list to get information about new programs and offers.  As a Thank You, I'll send you my Free Guide to Making Right Smoothies and Juices that Actually Work and Recipes eBook!